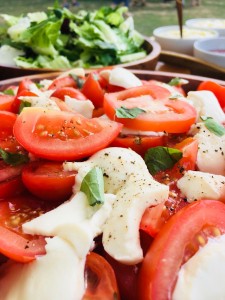 We have been providing superior hog roast catering services in and around Farnham for over two decades and there is nothing we don't know about the fine art of hog roasting. For us it isn't just a job, it is a way of life, and our passion for what we do is just as strong now as it was when we first started out. We have always aimed to provide a complete experience, both in terms of the high-quality food we produce and the all-round service we offer. We pride ourselves on our flexible approach to catering and we will stop at nothing to meet all your needs.
Our Diverse Menus and Fresh Ingredients
 Our hog roasts may be second to none, but we also realise that people have different preferences and dietary needs, so we have diversified our menus to ensure every single one of your guests has an unforgettable dining experience. Whilst our slow-roasted pork is understandably the star of the show in the majority of events we cater for, we can also provide menus that don't include pork at all. Our sirloin of beef, organic whole roasted chicken and ethically-reared lamb are becoming increasingly popular alternatives, all of which are prepared with the same slow cooking method and served with all of their traditional trimmings. We can also offer an inventive range of meat-free main courses and gluten-free options, as well as a selection of classic and exotic canapes, starts and desserts. All of our ingredients are sourced from the best local suppliers and freshly prepared at your venue.
Hog Roast Events That We Cater For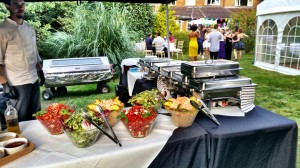 Our vast array of menus and versatile hog roast machines allows us to cater for numerous different types of events all over Farnham. Hog roasting has always been seen as an outdoor cooking method and whilst we always love catering for al fresco events, we are just as suitable for indoor occasions. Because our team is so flexible, and our equipment is so adaptable, we can cook in any space or any environment. We also adapt our style of service to suit the setting and occasion and can provide waiting and front of house staff if required.