For over ten years we have been providing food for all kinds of events. The Hog Roast Farnham team has catered for everything from small family gatherings to company product launches. Whether you have ten or six hundred guests we can provide hot and cold food that all of your guests will enjoy. Whether it is a sleek corporate buffet, a family friendly feast or a fine dining menu for your wedding, Hog Roast Farnham are the local mobile caterers who can offer unique and perfectly executed catering packages for any occasion.
No matter how large your event is, the Hog Roast Farnham team will prepare all of the items on your menu from scratch on-site, using only the best locally sourced ingredients. So, if you choose us to cater for your event, you can rest assured that the food we provide couldn't be fresher, more local in origin or higher in quality.
For the Hog Roast Farnham team, the standard of service we offer is just as important to us as the quality of the food we provide. We will always put the needs of your guests first, create a great first impression and ensure everyone has an incredibly positive experience for the duration of your event whilst enjoying our freshly made fare.
A Hog Roast is Perfect for any Party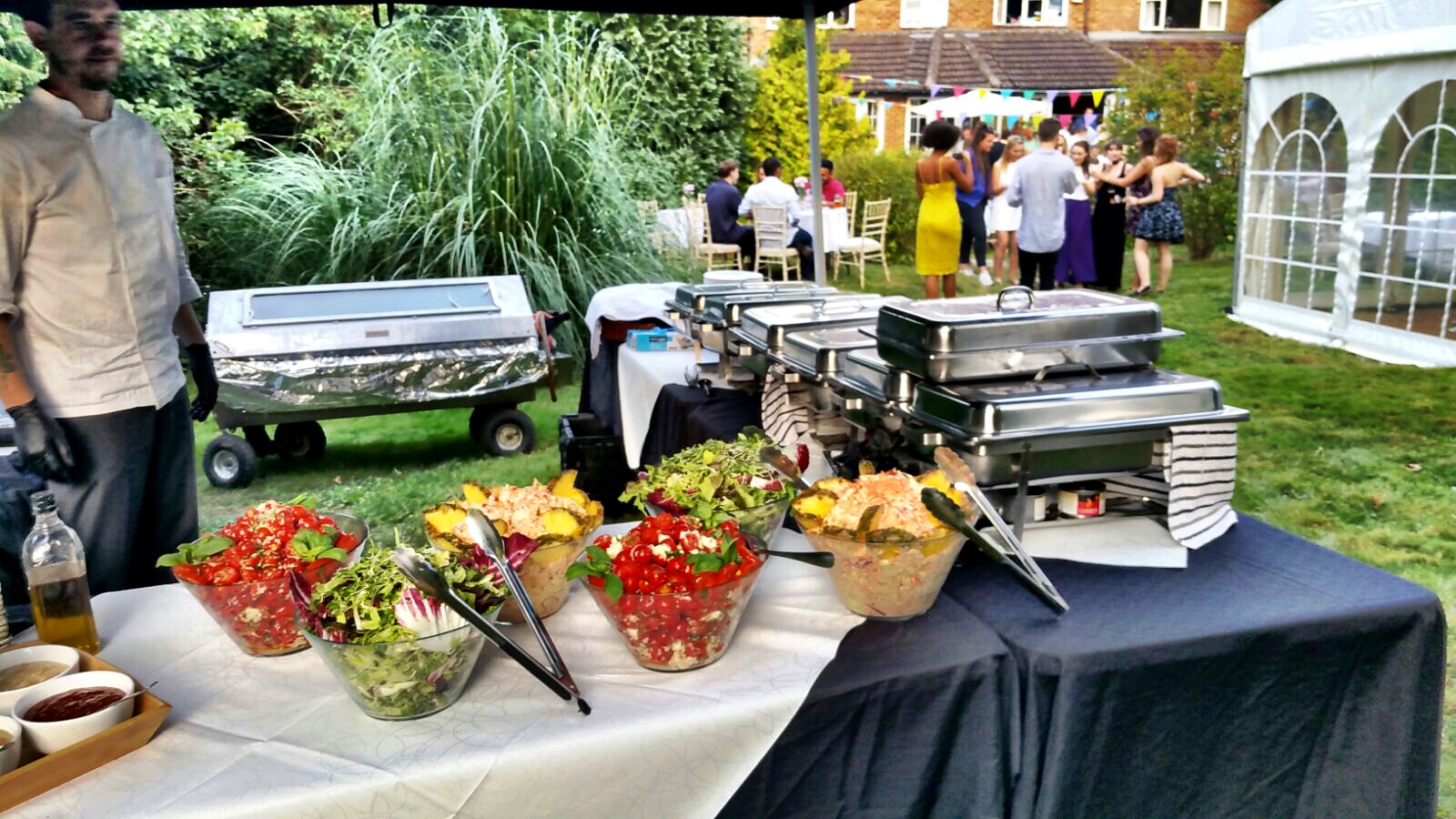 Regardless of the kind of event you are organising, you will want to make sure that your guests go home happy, content and well fed. The Hog Roast Farnham team can make sure that is exactly what happens.
In addition to our fantastic hog roasts, we also offer a varied assortment of other menu options, including different meats, vegetarian and vegan alternatives, seasonal side dishes and vibrant salads. If there is something in particular you would like to be included on your menu, we have the flexibility to incorporate it into your catering package.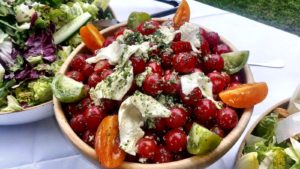 We will arrive on-site several hours before you want the food to be served so that we have plenty of time to delicately cook our pork (or alternative meat) and ensure the rest of your menu is expertly prepared and attractively presented. We always bring along our own good quality disposable plates and cutlery for your convenience and we will remove all of the rubbish from the site after the event is over. If required, we will also carve up any leftover meat, for your guests to enjoy as cold cuts later on.
If you hire the Hog Roast Farnham team to cater for your event, you will be treated to a fabulous hog roast feast and a diverse menu that will appeal to all of your guests. Please don't hesitate to contact us for a free quote or further information about our event catering services.
Hog Roast Farnham – Perfect Party Caterers
When it comes to you eating in rather than out, you may well be looking for caterers to rustle up some scrumptious food for an event or party that you're planning. Hog Roast Farnham can easily satisfy your hunger (and that of your invited guests, of course) with a delicious hog roast that we will prepare from scratch at your chosen venue.
Whether you're having a party at home in your back garden or on the patio, or you're planning your wedding reception menu or a huge corporate do, our friendly, professional team will impress with a sight for sore eyes – a centrepiece hog roasting away for several hours, filling the air with meaty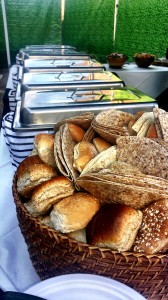 aromas. But it's not only the sight and the smells that will impress – the taste of it will be the icing on the cake, with tender, moist pieces of pork falling off the bone and melting in your mouth and the salty crackling crunching away between your teeth, our tasty, homemade apple sauce and stuffing making your mouth water even more.
Hog Roast Farnham can cook you this and so much more, as we have many other culinary options, including alternative dietary ones. Ask us for a quote and you'll see just how affordable a hog or spit roast is these days.
Hire a Local Hog Roast Machine
If you prefer to do your own catering, we can provide you with a hog roast machine, the gas and the hog. We will show you how to use it and clean we will even clean the machine afterwards.
Regardless of the size of your party, a hog roast is a great option. With some very affordable hire packages available it is also a very economical way to cater for large events and parties.