Regardless of the kind of event you are organising, you will want to make sure that your guests go home happy, content and well fed. The Hog Roast Farnham team can make sure that is exactly what happens.
We can provide you with a wide range of fantastic, well-presented food that your guests are bound to enjoy. Contact us to do the catering for your special event or party and you will be guaranteed a feast that everyone will enjoy.
A Hog Roast is Perfect for any Party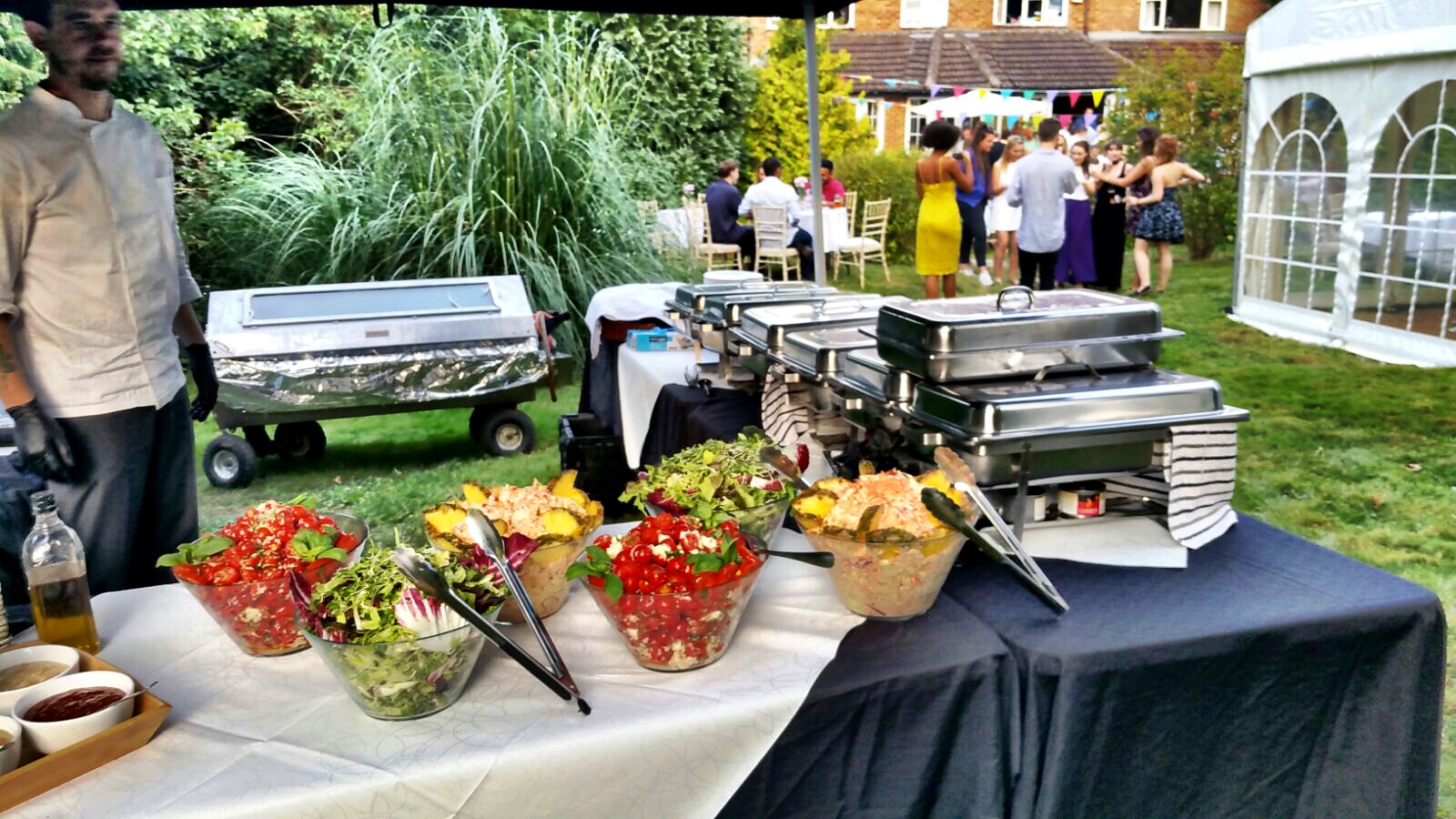 For over ten years we have been providing food for all kinds of events. The Hog Roast Farnham team has catered for everything from small family gatherings to company product launches. Whether you have ten or six hundred guests we can provide hot and cold food that all of your guests will enjoy.
All of the food we provide is freshly prepared, on the day, so it always tastes fantastic. We use local produce and suppliers, so when you use us to cater for your party or event you are supporting your community.
When we arrive on site, we set up, cook the hog, and lay out any buffet platters you have ordered from us. High quality plates and cutlery are provided. It is all disposable, which makes it easy to clean up after your guests have finished eating. If you want us to, we will cut up what is left of the hog or other roasted meat giving you the chance to serve some of it to your guests later.
We pride ourselves on providing a flawless service and excellent customer support. Our team will make sure that all of your guests go home happy and impressed by the food you provide for them.
Hire a Local Hog Roast Machine
If you prefer to do your own catering, we can provide you with a hog roast machine, the gas and the hog. We will show you how to use it and clean we will even clean the machine afterwards.
Regardless of the size of your party, a hog roast is a great option. With prices starting as low as £250 it is also a very economical way to cater for large events and parties.